Introducing: Drawn to Hope | A Cambodian Boy's Illustrated Journey
Viratt, a young man from our ministry site in Bangpli, has just written and published Drawn to Hope, a beautifully illustrated story of his journey from Cambodia to Thailand and how he found hope in Christ.
We're so proud of him and this exciting achievement!
"For every refugee and underprivileged child"
This is the simple, but profound dedication in Viratt Heanh's brand new book, Drawn to Hope: A Cambodian Boy's Illustrated Journey.
Viratt joined our ministry in Bangpli, Thailand, in 2017.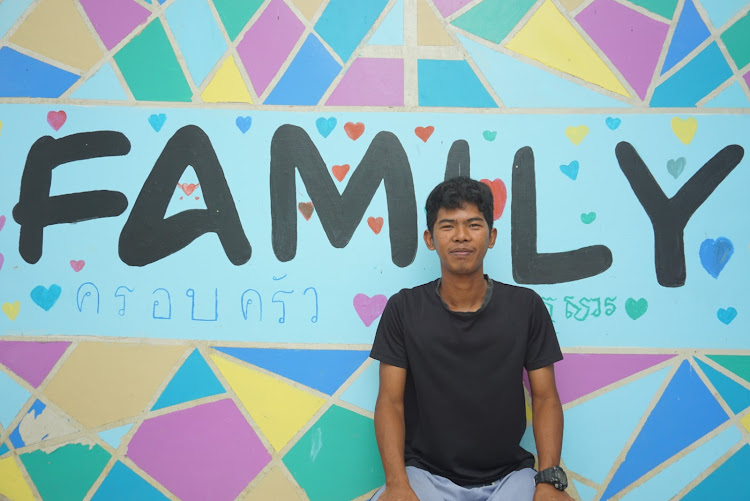 It didn't take us long to realize: He is a talented artist.
So together with some of his friends here in the school, he first helped create a collaborative coloring book project to help young students better understand global issues, missions, and migration.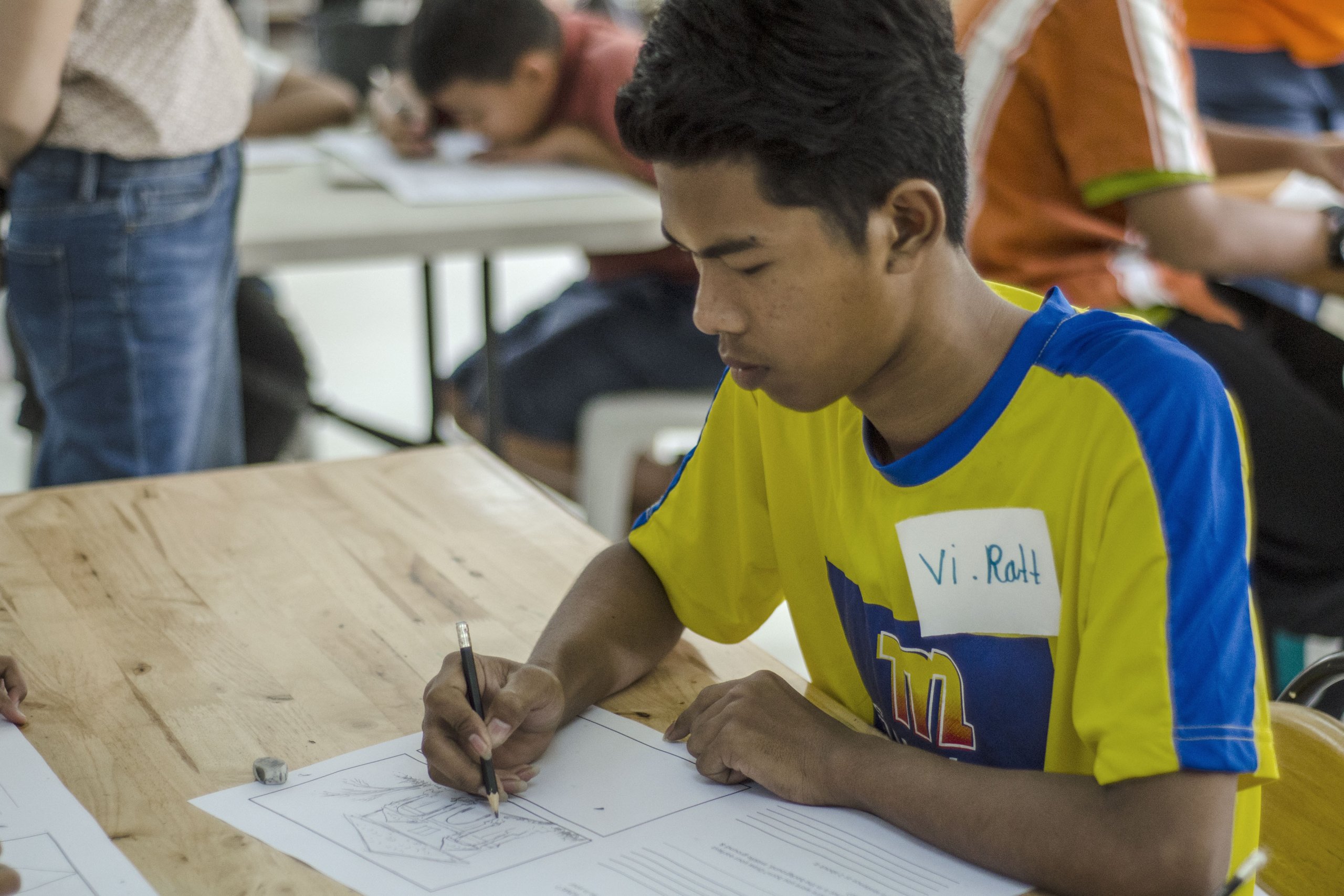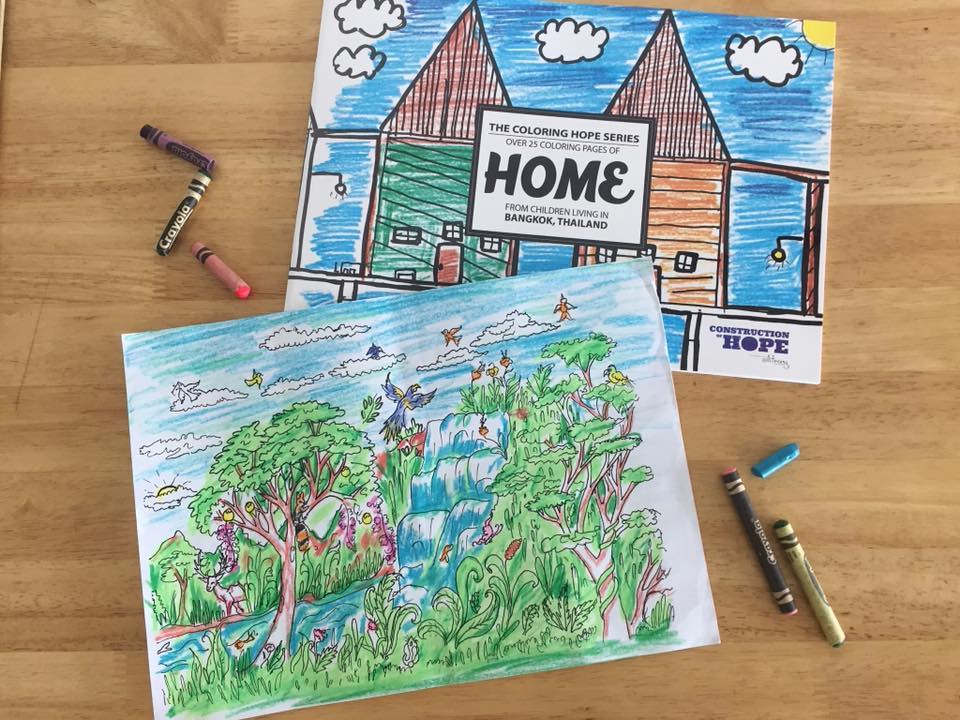 But then, we had another idea: Viratt should tell his story.
Viratt was born in Cambodia and migrated to Thailand when he was fourteen. Three years later, he connected with our ministry through a local church partnership near his parents' construction site.
But a lot happened before we met him.
So Viratt began doing one of the things he does best: drawing.
He drew and colored many pictures of his life growing up on a construction campsite. He shared with us exactly what he wanted to say in the book. And together, we worked with him to illustrate the story of his young but deeply impactful life.
Here's just one tiny part of his story:
Later that year, [my mom] left for Thailand to find work.
Soon after, Father followed.
My chest tightened and eyes blurred, as pieces of my heart vanished one by one into the forest, leaving me behind.
So Viratt chose to share his testimony in the way he communicates best: Drawing pictures.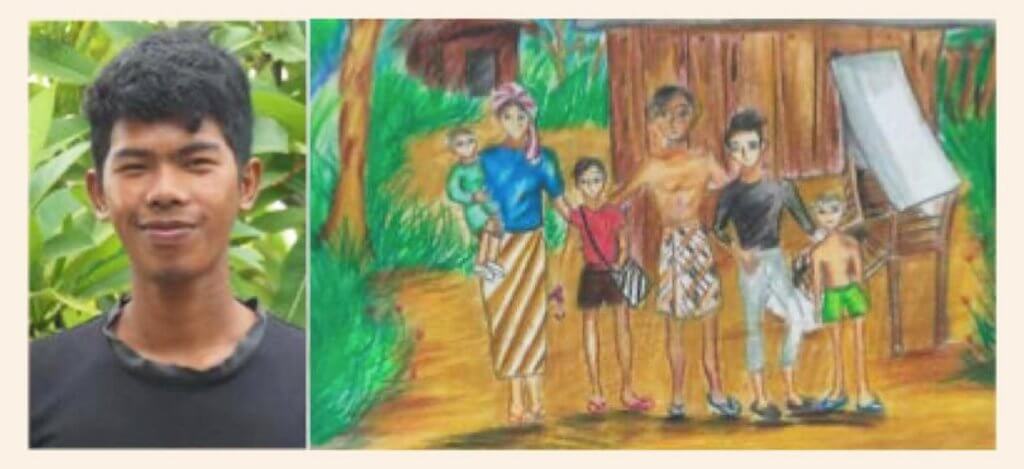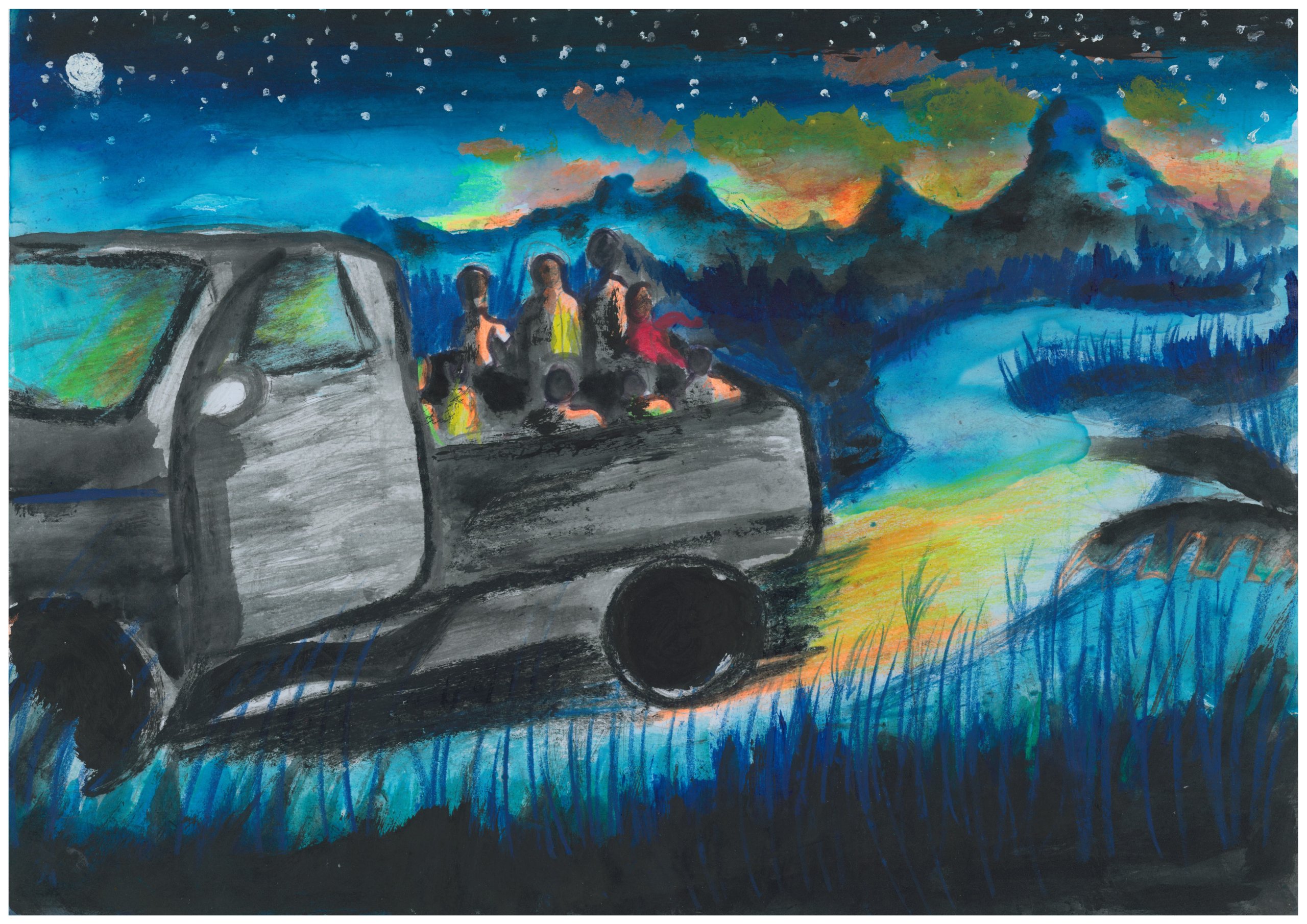 Drawn to Hope
"I loved to run … but it would be years before I knew what I was running for."
Written and illustrated while living on a migrant campsite, Viratt's pictures and words reveal intimate memories and perspective that not only tell his story, but also tells the story of millions of other children living in Southeast Asia.
The vulnerability of children left alone, both in Cambodian villages and within migrant campsites, creates a breeding ground for human trafficking and other horrific harms to children.
Drawn to Hope captures the raw emotions of fear, confusion, and loneliness while following one young man's journey to finding hope in Christ.
"I still like to run, but now I have a different race: to serve God the rest of my life as an artist. I want my work and my life to illustrate the living hope I've found in Jesus."
Our hope for Viratt
Currently, Viratt lives on a local construction site with his family while regularly attending the local church. He enjoys drawing, studying English, and translating for various ministry needs.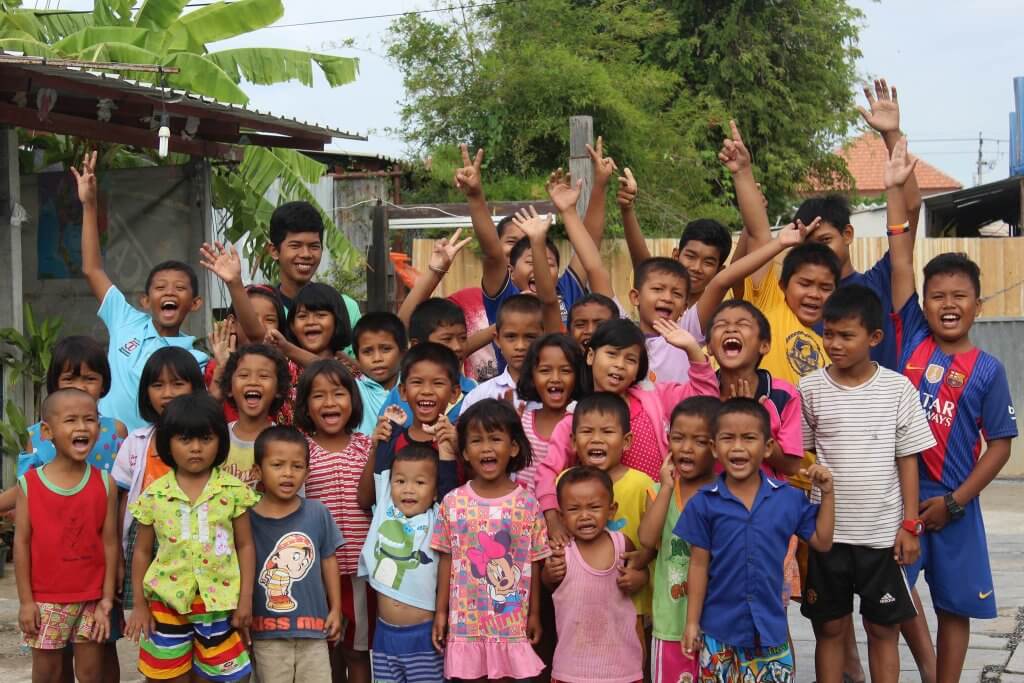 It may be a lofty goal, but we're hopeful this brand new book might be a starting point for him to create ongoing income from his art. This would allow him to spend more time developing his skills and using his time to serve in ministry.
Whatever God has planned for Viratt's future, we're sure it'll be wonderful. And we pray it'll continue drawing people to the hope Viratt has found in Jesus.
Thank you for being part of this story and this ministry.
---
Get your copy of Drawn to Hope.