We're Celebrating a Graduation in Korea!
Orphans in Korea must move out of the orphanage within two weeks of graduating from high school. So—with your help—our team in Korea is committed to reaching orphan grads and helping them navigate adulthood. 
Today, we're excited to update you on what God is doing—
---
Recently, we celebrated a graduation!
Much like graduations in the U.S., we recognized the graduates of our program with a ceremony. Each student declared their university and major, and then we presented them with flowers and a certificate.
It was a sweet time of celebrating what God is doing in the lives of these young adults we have spent the past few years loving and mentoring.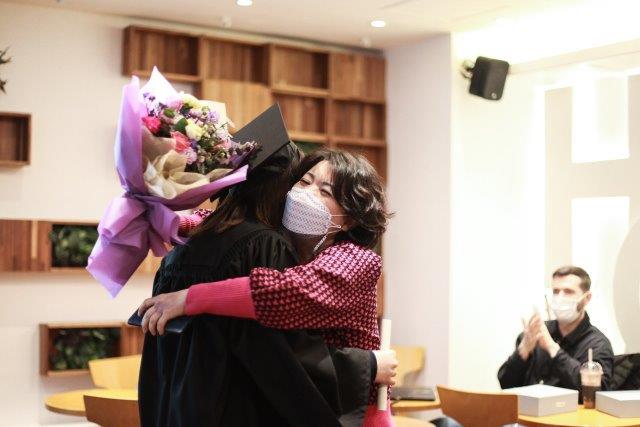 After all the graduates were honored, two of them came forward to address everyone.
They both did a great job sharing. They shared about their experiences with their mentors and encouraged the remaining students to cherish the relationships they have with our team.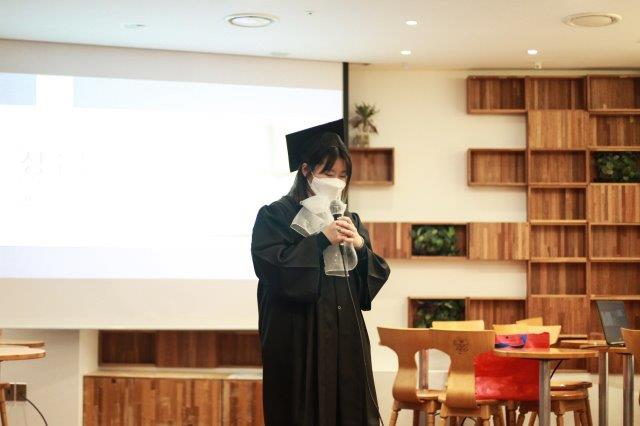 One of the grads (above) was very shy in her first years in the program. It was understandably difficult for her to open up. Over time, though, she did gradually open up and our staff was excited to see her growing in her confidence.
She had the confidence to share at the graduation, and we were all so proud of her.
In a recent exit interview, one of our grads shared—
Through my mentor, I learned how to get close to God. This started out with going to church once a week, but little by little, God has entered into my life and has become a part of my daily life.
Isn't this what it's all about?
A time to reflect and give thanks
After the graduation ceremony, we had the graduates go to a separate room for pictures while the rest of the students and mentors had a time of sharing and reflecting together.
The students shared three things they are thankful for regarding their mentor, and then the mentors did the same for the students. It was sweet seeing each group share and honor each other.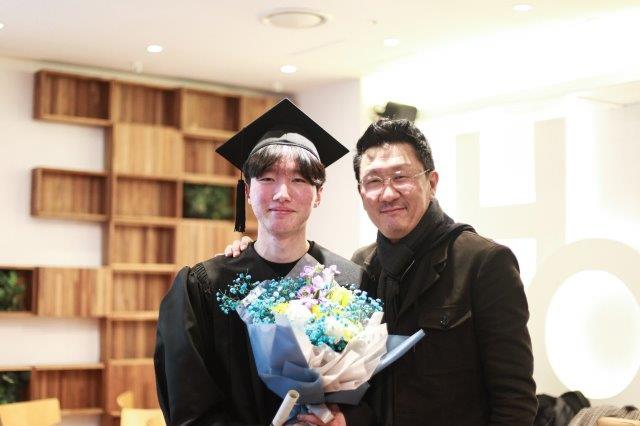 Why this ministry matters
In 2012, the South Korean government passed a law making it harder for children to be adopted (and especially to be adopted internationally). So the number of orphans in Korea continues to grow, and 6,000 young adults age out every year.
When a student ages out, the Korean government issues each orphan grad $5,000, and then sends them out into the world. But the cost of living is high in Korea, and $5,000 doesn't go very far.
So it is critically important that we continue to connect with orphan grads and mentor them during one of the most vulnerable times in their lives.
What next?
Would you pray with us that our graduates would transition well into their next phase of life? Some have already found jobs, while others are still searching.
We recently hosted the orientation for our 10th class of students. Please pray for our 12 new students to have open hearts and to connect well with their mentors.
The new school year began March 2nd. Please pray for all of our students—both new and returning—to adjust well to their classes and to make great new friends.
EMPOWER ORPHAN GRADS IN KOREA.