This Adoption Match Was a Miracle!
Adoption is always a miracle.
An orphaned child now has a family.
A broken story ends in a glorious redemption.
A seemingly endless process comes to a joy-filled conclusion.
But sometimes, God shows up in unusual and incredible ways. This family's match story is a vivid picture of what happens in every adoption—whether it's visible to us or not.
In their words… 
Our match story is really a miracle.
In January 2017 I was fasting and praying for the Lord to show us His next steps. I clearly heard Him say, "Your child has been born."
I jotted it down in my prayer journal and started the long adoption process that day.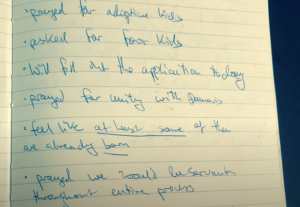 Two years later, after a lot of fundraising and paperwork, we got a phone call from our social worker with our first match proposal for our family. She mentioned he was born on January 17th, 2017 in Nagpur, India. I asked for her to send us the file because I was on our way out to pick up the other kids from school.
While driving to the school, I called my wife to ask her what date the Lord had spoken to me. She looked it up and it was January 17th, 2017—precisely when Joshua was born is when the Lord spoke to me about our son! Joshua was placed into an orphanage right after birth, but his Heavenly Father saw him in need and called us to come and get him. From the day he was born, he belonged to us and was never alone.
God saw our son become an orphan in India and immediately told his daddy in Birmingham to start the adoption process that same day!
He was truly never alone. God was always with him.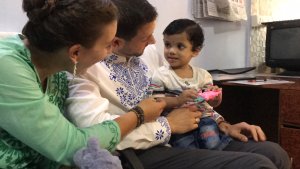 Lifesong was such an encouragement to us.
We experienced several challenges during fundraising including a broken bone, broken appliances, and some discouragement from family and friends. But the Lord was good to us and provided the right funds right at the end of our adoption journey. Lifesong was a huge part of that and allowed us to get our son sooner.
We didn't know it at the time but COVID-19 was right around the corner and would certainly have delayed us bringing Joshua home. Without Lifesong, we may have not been able to travel in 2019 at all.
The Lord made a way through your generosity!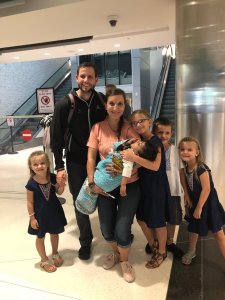 Considering adoption?
We guide adopting families through the fundraising process, removing the financial barriers to adoption. Download Lifesong's free adoption financial assistance application to receive matching grants, interest-free loans, and access to our free crowdfunding platform!
Want to support adoptive families?
You can fund grants and loans to help families overcome the financial hurdles of adoption, as well as support orphan care ministries around the globe! 100% of your gift directly helps children in need.