Two Orphans, Two Widows, and Tons of Happy Hearts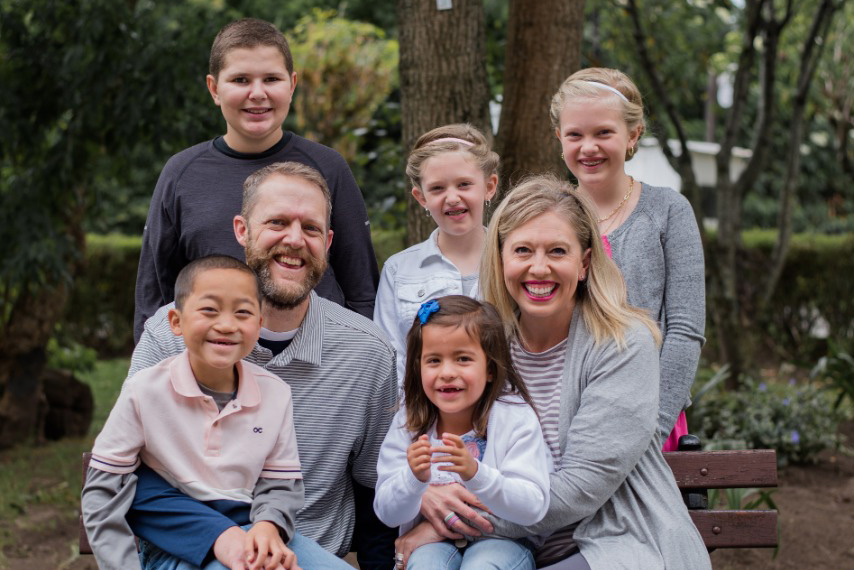 Dustin and Emily never intended to adopt a third time,
but God had other plans! As they allowed Him to move in their lives, it became clear through a variety of circumstances that God was calling them to adopt again.
At the time, Dustin and Emily thought their family was complete. They had two daughters and two sons, and two of their children were adopted. Now, their youngest daughter, Vivien is one of their greatest blessings.
Dustin and Emily share—
"We can honestly say, we cannot imagine our lives without her."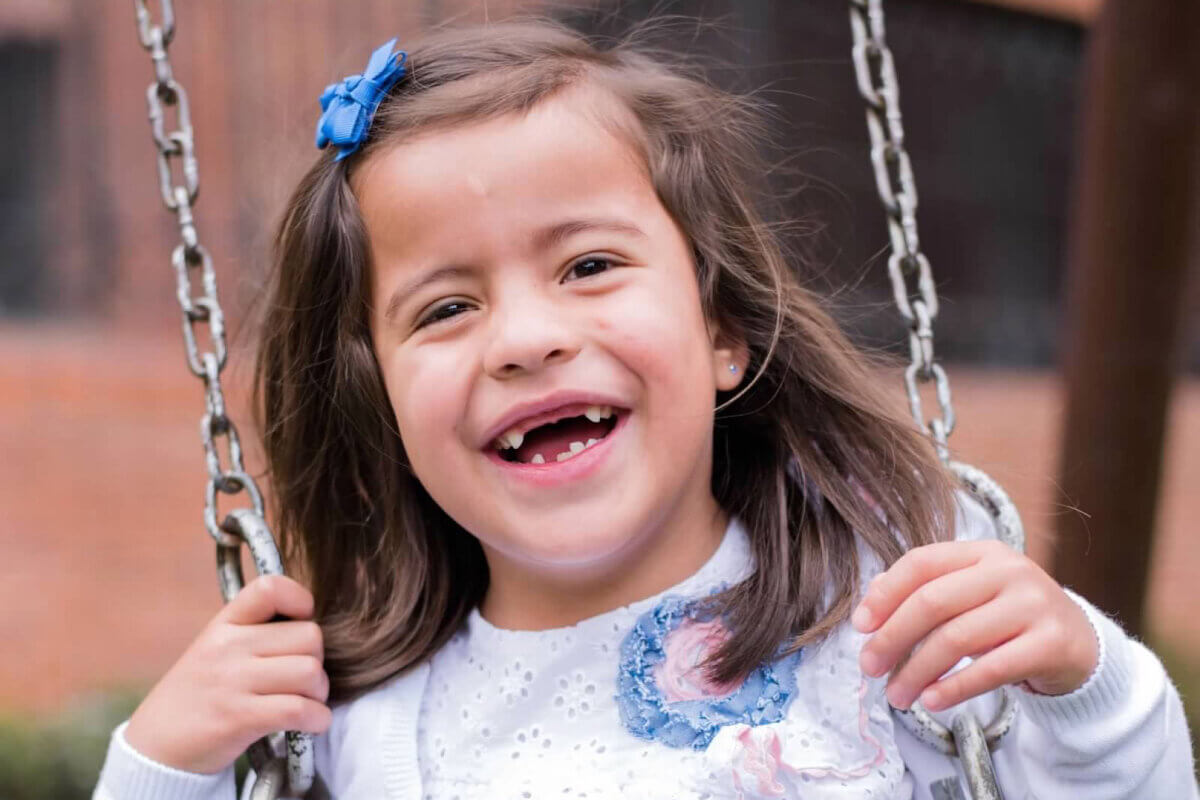 Shortly before bringing Vivien home, Dustin and Emily traveled to Colombia, where Vivien was born. They spent 31 days bonding with her in a familiar setting.
Vivien was meant to be part of Dustin and Emily's family.
Dustin and Emily share that God orchestrated the entire adoption process and encouraged them along the way. They explain—
"God sent us the same child twice through two different adoption agencies. There was no denying His calling!"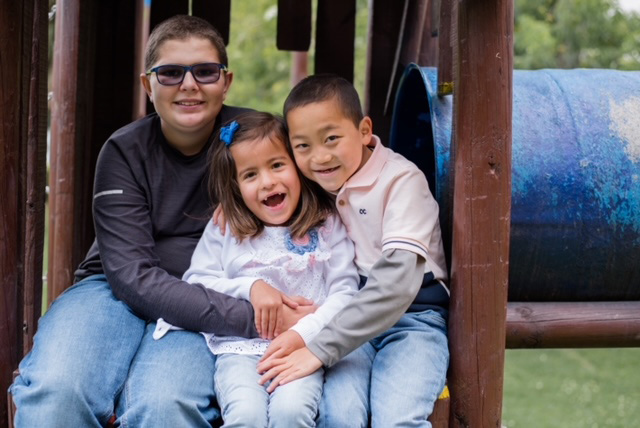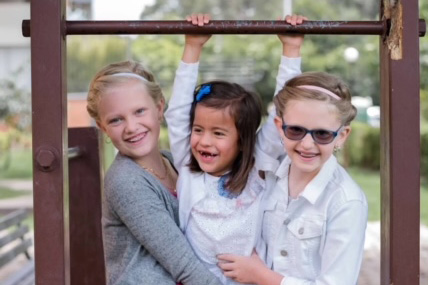 Dustin and Emily fundraised everything they needed to care for a child with special needs.
Through Both Hands, they could simultaneously serve a widow in their community while raising enough money to make it possible for them to adopt. Altogether, they raised exactly the amount they needed. This was further confirmation of God's hand in Vivien's adoption. They share—
"People thought we were crazy—but we trusted God."
God similarly provided for Jay and Jenny.
Jay and Jenny adopted Jessica, a 10-year-old girl from Colombia. When Jay and Jenny had adopted for the first time, they had a two-income household with ample savings, but for Jessica's adoption, they had no choice but to rely on God to provide.
Jay and Jenny also benefitted from a Both Hands project. They gathered a group of people to serve a widow—and simultaneously, they raised funds to bring Jessica home.
In Jenny's words—
"We took a leap of faith financially, trusting God to provide, and He provided more than we could have imagined! The amount in our Lifesong account was more than we needed to cover our costs, so those extra funds were able to go back into the Lifesong pool to serve someone else. It was remarkable to watch God work through His people to increase our faith and provide for our child to come home!"
Lifesong has been privileged to partner with Both Hands for over 10 years to help Christian families fundraise for their adoptions while also serving a widow. A family gathers a team of volunteers and Both Hands coaches them to coordinate a service project fixing up a widow's home. Similar to a 5k race, the family and their team raise sponsorship for their day of service and the funds raised help an orphan be adopted into a forever family! Click here for more info on How It Works.
---

Considering adoption?
We guide adopting families through the fundraising process, removing the financial barriers to adoption. Download Lifesong's free adoption financial assistance application to receive matching grants, interest-free loans, and access to our free crowdfunding platform!