Adoption expenses are one of the most significant barriers for families seeking to adopt. The Peak family stepped out in faith and witnessed God break down those barriers. The following is their story.  
We first met our son during a host program in which he was placed with a family 30 minutes from our home.
We fell in love the first time we met him and knew this was God's plan for our family. The next 11 months were spent completing paperwork and fundraising.
As a teacher and police officer, we had never considered an international adoption due to the expense. Lifesong helped play a huge role with our receipt of a matching grant. We were able to travel to China with our other two children to experience this incredible blessing together as a family.
A New Chapter
Upon returning home, our son's transition has been easier and better than we could have ever hoped for. He loves church, school, and American cuisine. He is full of life and fits in perfectly with our family. We hope this is as much a blessing for him as it has been for us!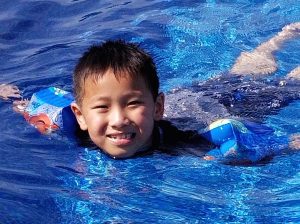 Lifesong was a huge blessing during our adoption! The matching grant we received doubled our fundraising efforts and made this journey possible. They made the process very easy and stayed in contact with us the entire time.
All the pieces that had to fall perfectly into place to make our adoption a reality could have only happened by God's will.
Thank you for following the Lord's leading and adding to your family! We are confident the Lord is using you to bless your son's life richly and are looking forward to seeing Him continue to use your family.
---
CONSIDERING ADOPTION?