Your Church Can Help Families Adopt. Here's How.
The Mitchell family, pictured above, had an uncharacteristically short adoption wait and needed the help of their church to raise their adoption funds quickly. With a Hearts of Compassion 5K run, they raised $10,000 in a weekend and brought their little girl home.
Hearts of Compassion began in 2011 with one goal:
To help Christian families adopt.
A ministry of Colonial Heights Baptist Church in Ridgeland, Mississippi, Hearts of Compassion was started after a family in the church tragically chose to end an adoption process because of finances. The reality that many would-be, should-be adoptive parents are unable to bring children home because of money is unthinkable. So it prompted a group of church members to do something—to give Christian families a tangible way to bridge the gap of adoption financing and bring their children home.
Money should never be the reason a child doesn't have a family.
Recently, the Hearts of Compassion team put together an exciting video. They want to show you what God can do in your church.
.
Here it is. Take a look—.
.


A Part to Play

The goal of Hearts of Compassion is to come alongside Christ-centered families—both inside and outside their church—who are called to adopt to provide emotional, spiritual, and financial support.

Hearts of Compassion believes—like we believe here at Lifesong—that we all have a part to play.

Specifically, they seek to mobilize the church to fulfill the calling God has placed on the life of every Christian. Some to adopt and some to use their gifts and talents to minister, care, plan, organize, or give financially to support adoption. They provide grants and interest-free loans to Christian families who are adopting.

9 years later, Hearts of Compassion is still being used greatly by God to help families adopt.

… families like the Blackburns.
The Blackburns' Story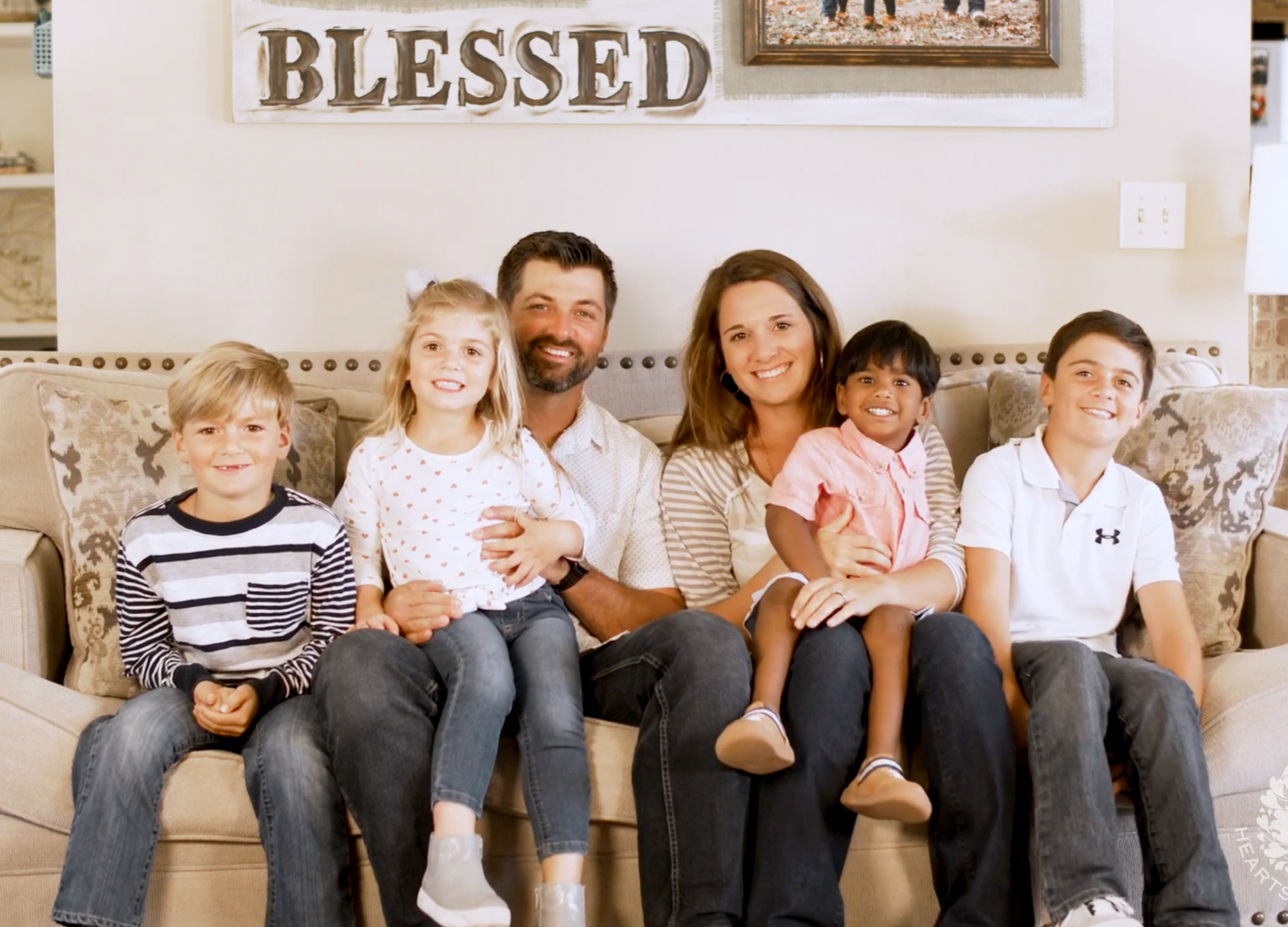 .
Shortly after Lee and Abby Blackburn got married, they began to consider adoption and what it could mean for their family. Abby shares, "I really felt like the Lord was telling me that adoption would be part of our story … So we put our yes on the table."
The journey took years of praying, saving, and waiting.
One day at work, Abby's boss asked if she and Lee were still fundraising for their adoption. Abby said yes. So her boss explained that Hearts of Compassion wanted to help families like theirs raise money for their adoption.
And so the Blackburns got in touch with Hearts of Compassion.
One of the things that deeply impressed the Blackburns was that Hearts of Compassion was willing to help. Abby shares, "Colonial Heights just welcomed us with open arms even though we weren't members and we weren't planning on becoming members—we were active in another church."
Fundraising with the help of Hearts of Compassion ultimately helped the Blackburns bring their son home from India.
Outside the Walls
God has used Hearts of Compassion to help more than 100 families including the Blackburns on their adoption journey. 110 children are in families today because of what God has done through this ministry.
Here at Lifesong, we turn to our Outside the Walls church fund partners like Hearts of Compassion at Colonial Heights to help families in need.
Our Outside the Wall church fund partners have chosen to financially support adopting families—regardless of their geographical location or church affiliation–from their own fund. Just like Hearts of Compassion did for the Blackburns.
.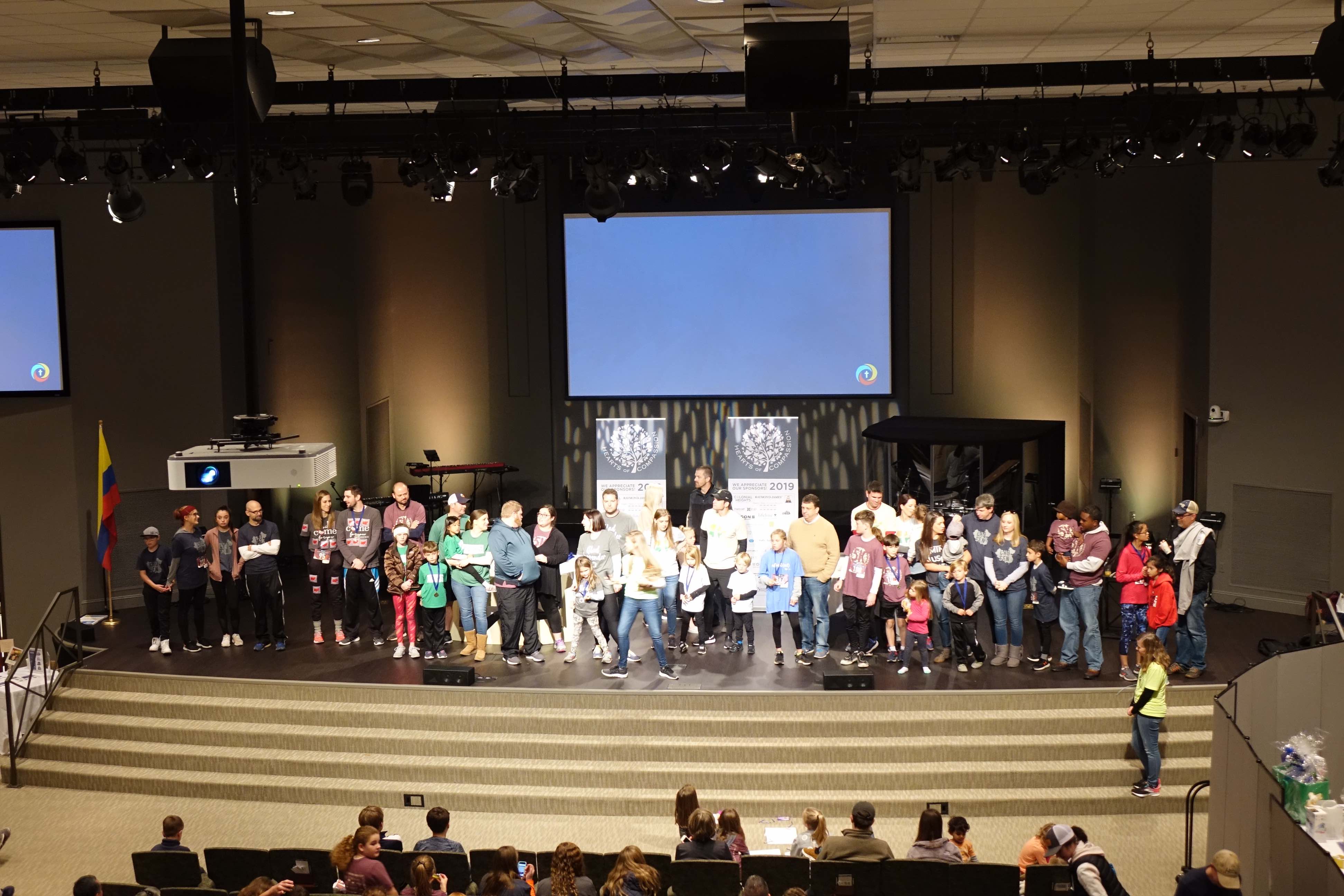 .
Julie James, co-founder of Hearts of Compassion, shares—
When we started our fund with Lifesong for Orphans, the only criteria we felt really mattered was that families raise their children in a Christ-centered home. That criteria determined the direction of our ministry—to help anyone that the Lord brought to us who desires to adopt and point these precious children to the Lord. We want children to have a family, but even more than that, we want them to know the Lord!
Looking back, I realize that ministering outside the walls had been the lifeblood of our ministry. It kept us actively engaged in people's journeys, in raising awareness and fundraising no matter who was applying to our fund. The need is great!
.
Your Church can help more families adopt.
We believe that the Body of Christ is uniquely equipped to help bring children in Christian families. So we work with churches around the country to do more together than each church can do alone.
Specifically, we work with our Outside the Walls church partners to help three groups of people:
Church members and those associated with their ministry.
Believers within their community.
Christian adoptive families around the country that apply for Lifesong adoption funding.
We would love to talk to you or leadership of your church to see how we can partner to bring more children into Christian families in 2021.
.Together—as the Body of Christ—let's help children and families for the glory of God.
Your church can help families adopt in 2021.