Win a Gift from a Brand That Gives Back!
Whether you keep up with the Lifesong blog, check in on occasion, or are visiting for the first time, we're so glad you're here! In the spirit of Christmas cheer and generosity, we want to show our thankfulness for you by giving four of you a gift from some of our favorite brands that make an impact in the adoption and orphan care world!
GIVEAWAY CLOSED!
Four lucky winners were randomly drawn to receive one of the following: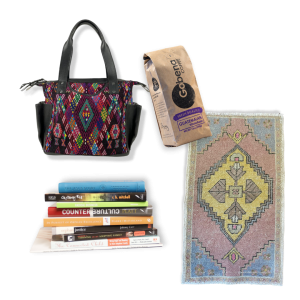 Learn a little more about each of these brands (and others!) making a huge impact—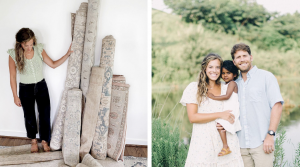 THE PRODUCT: Wilder Way Threads sells beautiful vintage rugs, pillowcases, and Christmas stockings, handmade in and imported from Turkey.
THE CAUSE:  By shopping with Wilder Way, not only are you supporting local suppliers and small business owners in Turkey, but you are also supporting two families currently going through the adoption process—
The founders' family as they are in pursuing their second adoption from India.
Another "Wilder Way" family who is also adopting internationally.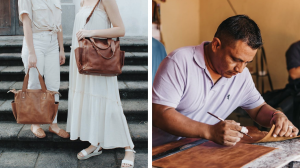 THE PRODUCT: Amado Collection sells beautiful handmade bags, accessories, and shoes (coming soon!). All of Amado's bags and shoes are made with full-grain leather by local artisans and craftsmen in Guatemala.
THE CAUSE:  With each purchase from Amado, up to 50% of profits go towards supporting long-term orphan care initiatives.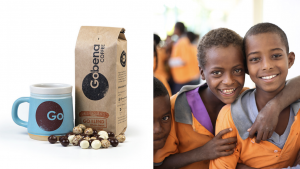 THE PRODUCT: Gobena coffee sells light, medium, and dark roast coffee that are ethically sourced from countries around the world. You can also shop hot cocoa, chocolate-covered coffee beans, and gift boxes.
THE CAUSE: The selfless love of a 70-year-old farmer—who rescued an abandoned baby who would eventually be adopted—inspired the creation of Gobena Coffee. 100% of its net profits go to Lifesong for Orphans, so each bag of coffee sold blesses the lives of children.*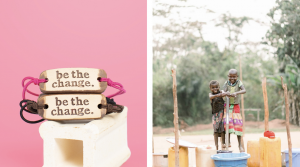 THE PRODUCT: If you're on the hunt for beautiful handmade pottery with meaning, look no further than MudLove. Their beautiful, handmade bracelets and mugs are customizable to share whichever powerful message is closest to your heart.
THE CAUSE:  Every product you purchase from MudLove provides one week of safe, clean water to someone in need. All of this is made possible through Water for Good and their continual work to transform one of the world's most neglected countries, the Central African Republic.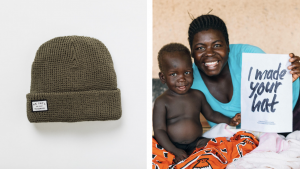 THE PRODUCT: Krochet Kids creates cozy, quality headwear, accessories, and apparel for men, women, and children.
THE CAUSE: Krochet Kids employs hundreds of people in Uganda and Peru to create their broad array of products. These products created abroad have been well received here at home and the collaboration of our staff and teams around the globe has created a cycle of employment and empowerment.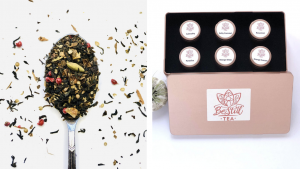 THE PRODUCT: BeStill Tea sells an assortment of black, green, rooibos, and herbal loose-leaf teas.
THE CAUSE: Founded by an adoptive mom, BeStill Tea donates 10% of its proceeds to the Rohan Birthmother Fund—a Lifesong-facilitated adoption fund that supports families with their adoption costs and covers a portion of the costs associated with birthmother care.*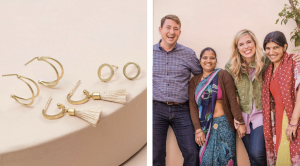 THE PRODUCT: Noonday sells gorgeous, handmade jewelry, bags, and accessories.
THE CAUSE: Noonday's products are skillfully created by artisans around the world, creating dignified jobs in 13 countries, many of which are developing. Additionally, Noonday frequently partners with adopting families, serving as a fundraiser to support adoption.
---
NOW THROUGH THE END OF THE YEAR, YOUR GIFT TO LIFESONG IS MATCHED!