5 First Steps You Can Take to Live Out James 1:27
Many of us are familiar with James 1:27—
"Religion that God our Father accepts as pure and faultless is this: to look after orphans and widows in their distress and to keep oneself from being polluted by the world."
But few of us can name practical ways to actually live out James' words.
Unless you're willing to adopt a child or serve in an orphanage overseas, this verse can feel like a well-intentioned but unrealistic suggestion.
But there's good news: You can apply James' words to your life today. And it starts by understanding a few things…
First, let's make it clear that James 1:27 isn't limiting Christ's followers to help widows and orphans only. Instead, James is using widows and orphans as practical examples to demonstrate the believer's heart for those in our world who have been outcast, marginalized, and pushed aside the most. (Our good friend Jason Johnson breaks this down here.)
Second, it's important to understand that small, unseen acts of faithful obedience are just as important as glamorous, highly visible acts of obedience. Our God doesn't measure worthy endeavors by their size. (Mustard seed, remember?)
We're not here to get you to say yes to a detailed five-year plan. We're here to help you say yes to the next right thing—or the next first step.
Here are five (simple) first steps you can take today to apply James 1:27—
1. Join the Lifesong Prayer Team.
Prayer is the response that others may not see, and though it may not always produce immediate results, it always holds the most power. Jesus tells us that prayer can move mountains! Do our actions show that we believe His words?
Here's an opportunity to act. Just enter your email address to receive monthly prayer requests and praises from Lifesong ministries around the world!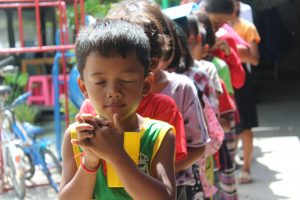 2. See children around the world waiting for sponsors.
You don't have to commit to sponsorship today. Just click on some of their profiles and get to know a few.
Keep in mind: It's our goal that each child in Lifesong's sponsorship program…
Is taught the Gospel and how to live as a follower of Jesus Christ.
Will not want for food, clothing, medical care, or shelter.
Receives a quality education to provide a foundation for their future.
Experiences continued love and support as they transition into adult living.
3. Download our free 10-step adoption guide.
This free six-page guide is filled with practical articles on:
How to decide to adopt.
Steps to start the adoption process.
Tips on successful fundraising.
Support to thrive post-adoption.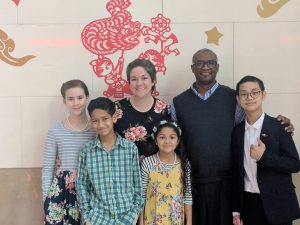 4. Check your church's website for adoption and/or orphan care ministries.
See any existing ministries to serve adoptive families or orphans? Great! Consider reaching out to the leader to get a little more information.
Not noticing anything? Reach out to our team and ask how your church can get involved.
Remember: you don't have to launch a full-on ministry today. Just get the ball rolling.
5. Start reading a book about adoption or orphan care.
When you download our free adoption book bundle PDF, you'll get the first chapter of eight of our favorite books—over 150 pages of helpful content!
Here's the beauty: you don't have to commit to reading an entire book. Just take the first step and start with the first page!
WANT TO GO A STEP FURTHER?