Look What's New in Cambodia and Thailand!
Great news from Cambodia and Thailand! After nearly two years of shutdowns and cancelations, things are beginning to re-open. God truly makes all things new, and we're excited to announce some brand new plans in Cambodia and Thailand for this year.
As our teammates share—
In Bangpli, Thailand …
The pandemic significantly diminished the number of students who were able to come to the church/learning center during the day. So, in 2021, we focused our attention on the 34 kids who lived with us while waves of COVID shut down the country for months at a time. We were deeply grateful for your prayer and support.
We were happy to care for the children God did place in our care.
The smaller group meant we could invest more specifically and intentionally. Even with the closed campus, our students were able to reach the community for Christ. We hosted a new neighborhood Bible study that created wonderful opportunities for our students to grow in their leadership, helping Pastor Vino and other staff lead this new outreach.
We're hopeful that—in the next couple of months—we can once again start picking up kids from nearby construction sites bringing them to the learning center for the day.
Now the team is excited about some new buildings on campus!
Yes, by the grace of God, we've outgrown our space! Just this month, we finally completed a building project that's been in the works for a while. Two new dorms, a kitchen, washrooms, and some other needed space means more opportunity to minister and reach new children in need in 2022.
This past Wednesday, the kids were able to sleep in the new space for the first time. For some of the kids, it was the first night they have ever slept in a bed.
Earlier that day—before we officially moved—we shared a time of testimony and worship in our old space one more time. It was encouraging to hear from students like Michelle how God has used this ministry to change her life over the years.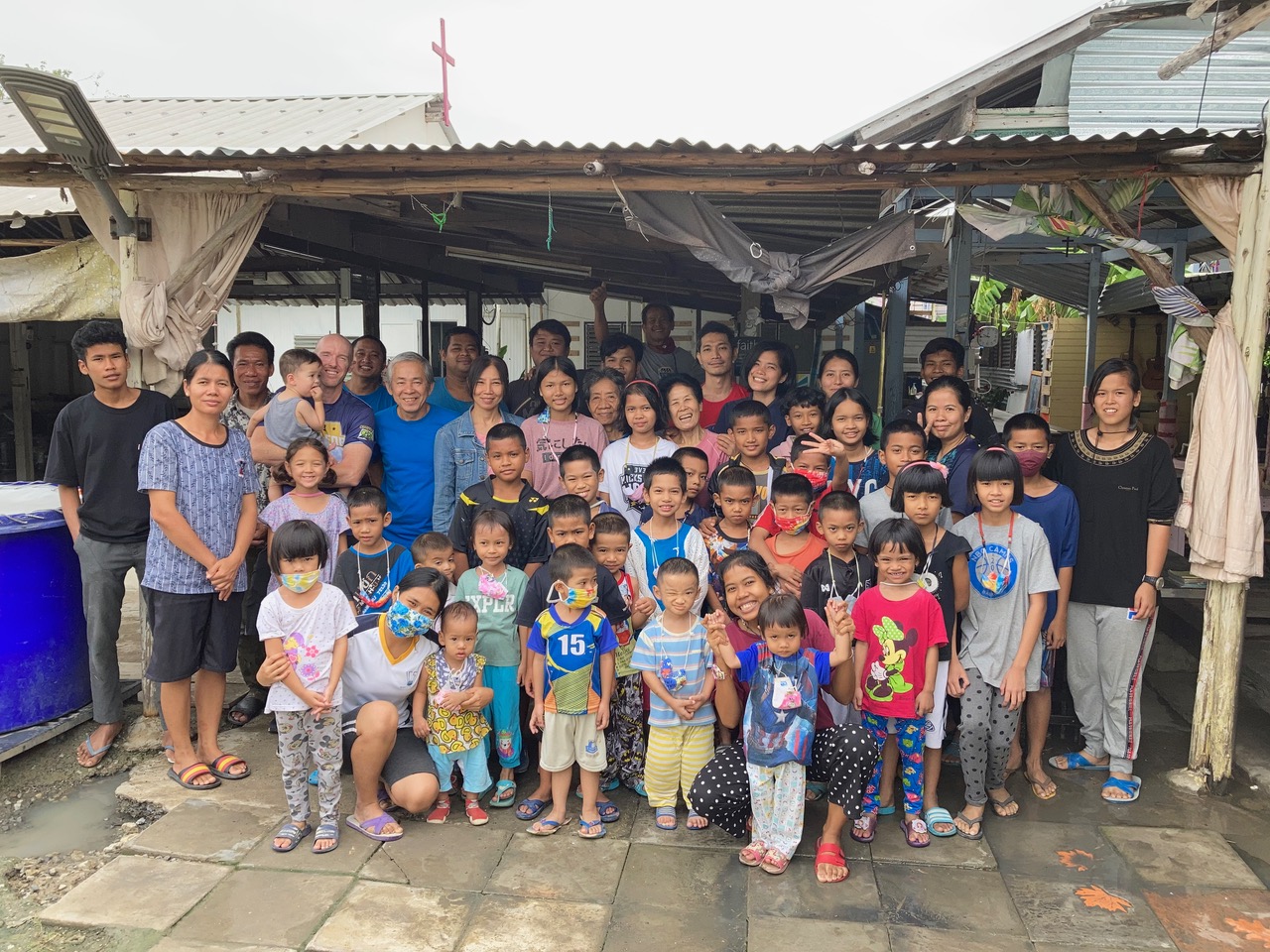 Don't miss this sweet, short video of the kids moving into their new space …
In Takeo, Cambodia …
We currently have 40 kids living on campus, with an additional 35–50 children coming from the surrounding area for classes every day. And 5 more children are expected to join us soon.
We love seeing the life and activity return to campus. God is good.
Again, this was a smaller group than usual, but in the words of our Program Director, Lisa—
Daily discipleship translated into action as COVID-related struggles presented many opportunities to extend help and hope to nearby communities and villages.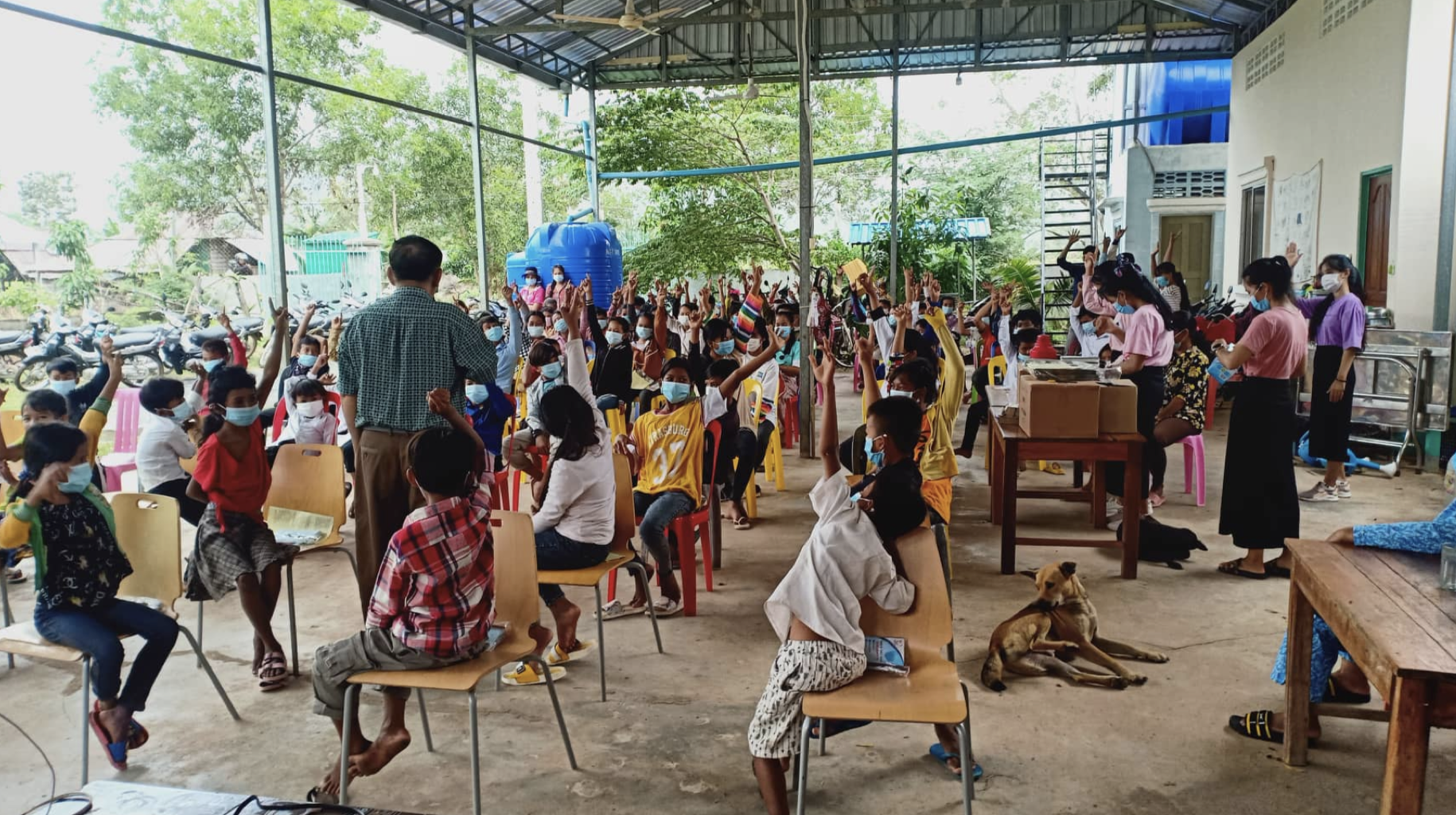 As schools closed, our university students moved back temporarily to help care for our younger students. What an amazing opportunity for them and for our younger students who look up to them! 
The high school and university students all began to teach classes and help tutor our students so that everyone was able to continue learning throughout the year.
Children from nearby villages joined when possible, and some students still join our sunrise-worship every morning.
This year, God also blessed us with a new plot of land that we are now using for a soccer field. Praise the Lord! The kids are really enjoying it.
We praise God for how He sustained us last year, and how He is graciously providing for us—through you—to grow and reach many more children and families this year for His glory! Thank you for being part of this story and this ministry.
.
Support what God is doing in Cambodia and Thailand.