Summer Brings New Opportunities for Young Mothers in Zambia | An Update From Kharis House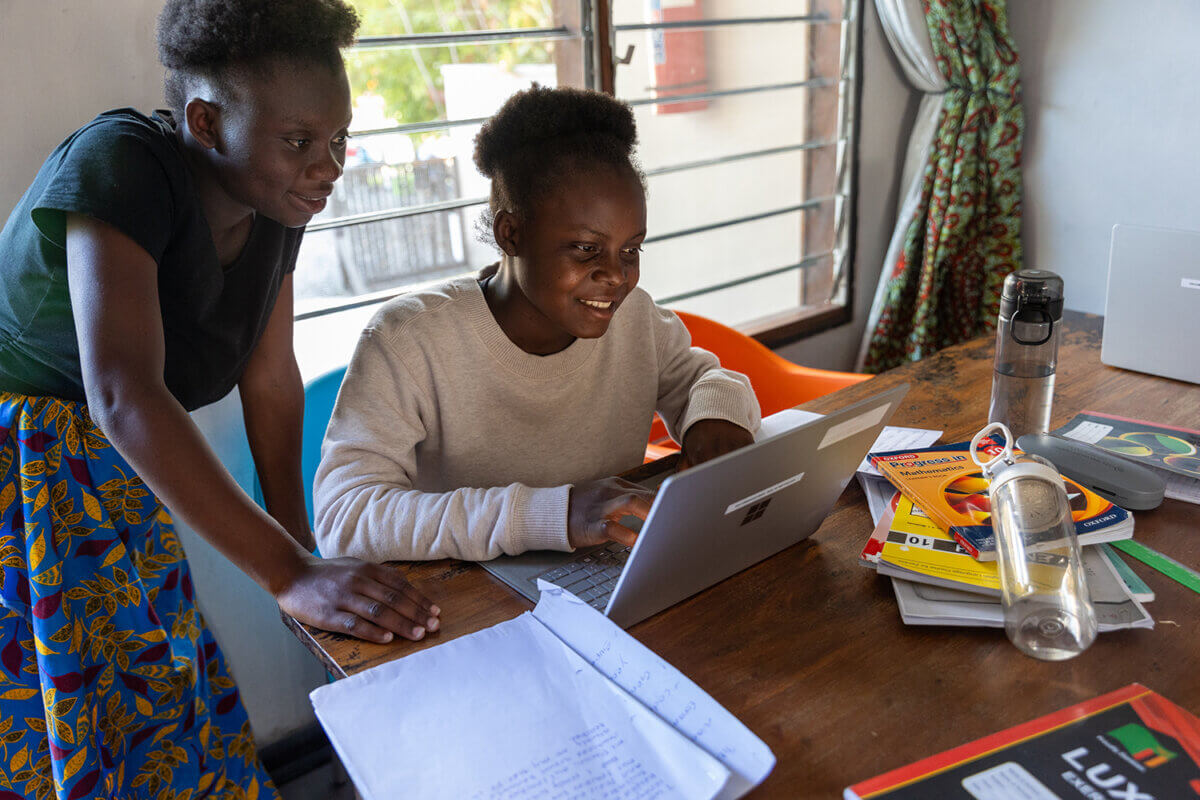 This summer, Kharis House is "a bustling, busy, crazy, amazing place"
as described by Sandy, Co-founder of Kharis House.
More babies have been born, and more will join any day. To keep up with all of the exciting activity, a Director of Operations, a teacher, and house mentors have been hired. God has faithfully blessed this ministry with a group of talented individuals devoted to serving and sharing Gospel truths with young mothers and their babies.
Check out the following video for a peek all God is doing through Kharis House today—
Education in the Midst of Motherhood
Term break is here, and although the girls will be out of formal school for the month of August, they will still attend school for four hours in the mornings at Kharis House. Education helps break the cycle of poverty in Zambia, so the girls are focused on learning.
Recently, a vision team set up an additional classroom and a computer lab for the girls to use.
Young mothers at Kharis House also are able to participate in enrichment opportunities that open their minds and further their educational abilities. They participate in golf camp, tennis camp, bowling, art lessons, and reading and writing lessons. Many of the girls are particularly excited about learning how to make pastries from a pastry chef.
Sandy shared—
"Watching them work so hard towards their educational goals while learning to be moms is amazing and humbling. Seeing them face these new challenges head on with such strength is inspiring."
Some of the girls are simultaneously studying to retake portions of government exams. They are now eagerly awaiting their results.
Kharis House Mothers Have Much to Give
Another unique opportunity came this summer when Kharis House mothers engaged in an outreach project to help other young mothers in their community. In partnership with Prison Fellowship, they were able to serve four additional families with young, pregnant mothers in the community with the vision team. Kharis House mothers spent the afternoon translating for the vision team and delivering much-needed supplies to other young mothers and vulnerable families in the village, including diapers, food, and solar-powered lanterns.
In the words of one of the girls from Kharis House—
"That was tragic. These girls really need help."
While difficult, it's beautiful that the girls at Kharis House could see the needs of others so clearly in the midst of their own healing.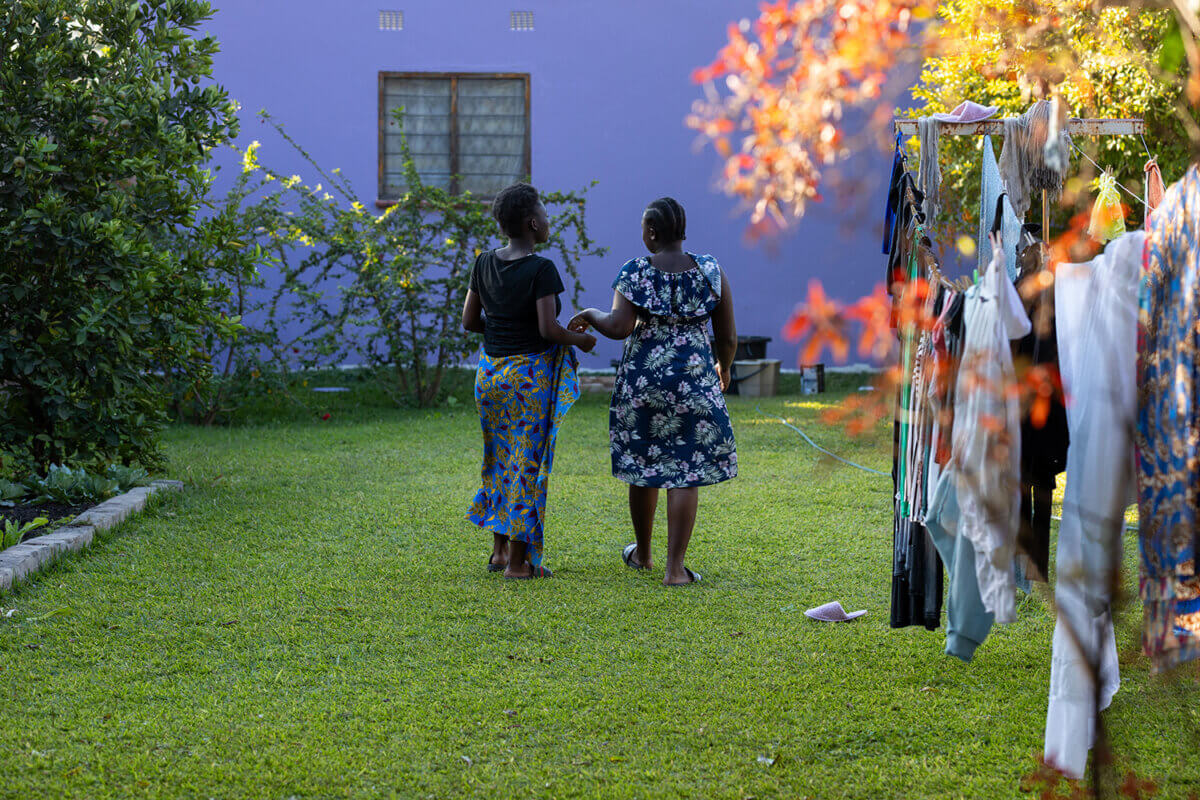 Kari, Co-founder of Kharis House shared—
"We really want to continue to foster their ability to live beyond themselves while healing."
What a gift it is to see how God can use brokenness to comfort those who are also in need of healing.
---

Will you help young mothers in Zambia continue to grow?
Kharis House is an approved ministry of Lifesong for Orphans. Thanks to TMG Foundation and key partners, Lifesong's fundraising and administrative costs are covered. 100% of your received donation will directly support Kharis House.