Planned Giving
You already have an estate plan.
It's a plan by default, a government plan—but have you considered planned giving?
Governments do not know or care who we are: our faith, our principles, our ethics, our achievements, or our devotion to our families. In the government plan, hard-earned assets can be unnecessarily taxed, leaving heirs or charities we care about with little or nothing.
The only way to ensure that your legacy plan reflects your vision and priorities is to design it yourself, with the help of financial and legal counsel.
You have the power to protect what God has entrusted to you and direct your estate in a way that preserves your values. Careful planning can protect you from income erosion due to capital gains taxes, increase spendable lifetime income, and honor your family.
Remarkably IRS statistics show that most people give from cash, even though most of their wealth is held in non-cash assets*. Planned Giving allows people to give from their assets as well as setting up other ways to give using annuities, insurance, estate planning, and business profits. Our goal is to help you understand the options you have when making decisions about planned giving.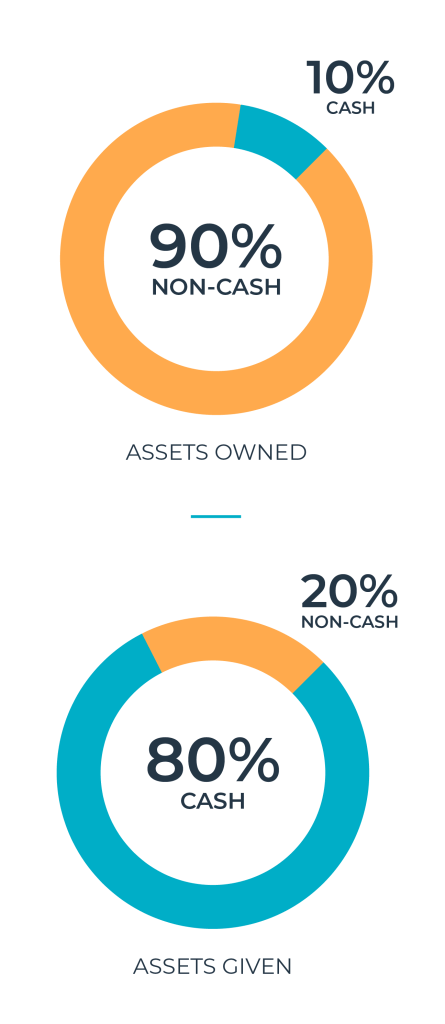 Watch as Lifesong Board Member, Tim Wallen, shares about the options you have to make a lasting impact with planned giving.
Business owner, Rich Gramm, explains how giving through NCF is a powerful tool to help impact God's Kingdom.
Lifesong board member, Bob Hoerr, discusses leaving a lasting legacy through planned giving.
I want to learn more about planned giving and how it can be strategic for me and my family.
After submitting this form, a Lifesong staff member will be in touch to connect you with world-class experts that can help you plan.